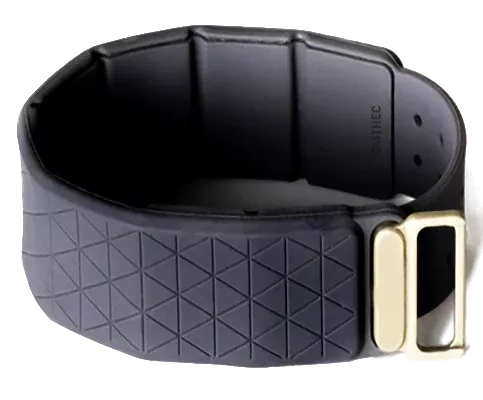 Corrector Koltsov in the form of a bracelet "Fitness"
Are available
---
Silicone FSC-bracelet "Fitness" is an indispensable companion and helper for fans of a healthy lifestyle. Includes the following FSCs: Apple of Rejuvenation, Winner, Mighty Water, No. 10 Healthy Joints
---
Convenient payment methods
Fast dispatch of orders
Manufacturer's Warranty
---
Producer: LLC "Planet of Regions". FSC-Bracelets
FSC-bracelet "FITNESS" is aimed at increasing the endurance of the body, restoring physical activity, strengthening the spine and joints.
"A healthy mind in a healthy body" is a popular expression that says how important it is to strive for a harmonious combination of all components of human health. If you lead an active lifestyle, go in for physical culture or sports, watch your figure, want to keep cheerful, always be in good shape and in a good mood, then the FSC bracelet "FITNESS" will become an excellent assistant and faithful companion for you. With it, even an ordinary walk will turn into a full-fledged workout.
The FSC-bracelet "FITNESS" contains the themes of the following FSCs: "POWERFUL WATER", "REJUVENATING APPLE", "WINNER", No. 10 "HEALTHY JOINTS".
FSC bracelet "FITNESS" action:
Contributes to maintaining physical activity, increasing the body's endurance to prolonged stress and rapid recovery of physical strength
Promotes straightening of the spine, bringing the intervertebral discs to a normal physiological position, disbanding of intervertebral hernias
Has an effective effect on strengthening the muscles of the back and the press
Stimulates the regeneration of joints, restores blood circulation, prevents the occurrence of inflammatory processes
Increases the strength of bone tissue, prevents changes in cartilage
Promotes the restoration and harmonization of the nervous system, increases resistance to stress
It helps to stimulate the brain, normalize the activity of the cardiovascular, respiratory, immune, endocrine systems of the body
Promotes body rejuvenation
The FSC bracelet "FITNESS" will turn the road to your goals into a pleasant journey!
FSC bracelets can be worn on the wrist or around the ankles (depending on the type of bracelet) constantly or as needed, depending on the solution of certain tasks.
Women are advised to wear the FSC bracelet on their left arm/right leg, and men on their right arm/left leg. FSC bracelets can be worn alternately on both arms/legs.
It is allowed to wear different bracelets on different arms/legs at the same time in any combination. At the same time, it is recommended to monitor the body's reaction to the effect of the applied combination of FSC bracelets.
It is recommended to remove bracelets at night (especially "FITNESS").
Using FSC bracelets, you can structure water and other liquids by placing a glass of water in a closed bracelet.
TIME FOR STRUCTURING WATER WITH THE APPLICATION OF FSC-BRACELET "FITNESS" - 40 minutes.