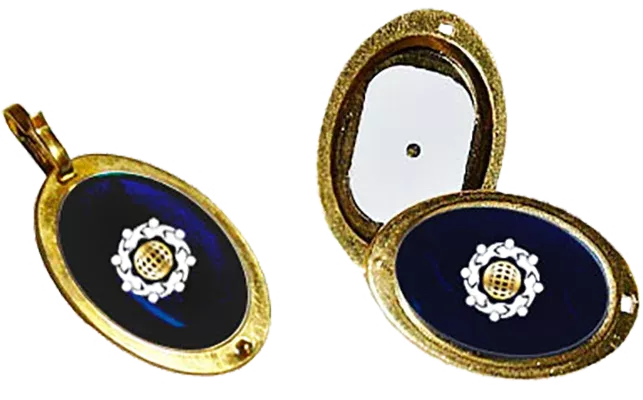 FSC Pendant "Life Energy"
Not available
---
FSC Pendant is a universal amulet, regardless of gender and age of a person, which has unique healing properties..
---
Convenient payment methods
Fast dispatch of orders
Manufacturer's Warranty
---
Producer: LLC "Planet of Regions". Product Catalog
The ENERGY OF LIFE pendant is a beautiful and functional piece of jewelry that carries the energy of Altai. There are very few places on Earth that could compete with this island of nature, amazing in beauty and power, towering in the very center of vast Asian spaces.
On Coulomb are registered: polarization of water from the upper reaches of the rivers Bashkaus, Katun, rivers and springs at the foot of Mount Belukha: r. Kukuya, r. Ursul, b. Koksa, Holy Key, Golden Key, streams in the vicinity of Lake Teletskoye, which, according to local shamans, help to accelerate the development of generic problems: Achilman stream (guardian), Kulerge stream (blue stream).
The energy of these sources - the mighty energy of the ancestors, the spirits of Altai - promotes cleansing and harmonization, gives settings of selflessness, i.e. the ability to give yourself to the service of others. A person becomes stronger, learns to see the essence of things, he awakens inspiration and love of life.
The ENERGY OF LIFE pendant is necessary for everyone without exception, because:
Restores energy;
Provides the most stable and light energy;
Distributes and restores energy to all organs and systems;
Especially, the LIFE ENERGY Pendant should be worn in crowded places, as it protects the heart energy center;
Quickly restores the biofield;
Contributes to the acceleration of the development of generic problems;
Even a small amount of water from the ENERGY OF LIFE Pendant gives a powerful surge of strength and energy;
The ENERGY OF LIFE pendant is an individual protection against electromagnetic radiation.
The "ENERGY OF LIFE" pendant is another powerful tool to improve your life and the lives of your dear and close people! I wish you health, happiness and goodwill!
Designed for personal wear.